I wanted to do something simple but still 'fun'.. so, I decided on one of my favorites - neutral with a pop of color! I had a lot of fun coming up with this & now I am going to
highly
encourage you all to try out a bright/bold eyeliner color (especially with a neutral look). :)
I am currently
obsessing
over gel eyeliners and figured this was a perfect opportunity to try out a new one I recently purchased to see how well it would do.
Products used for this look: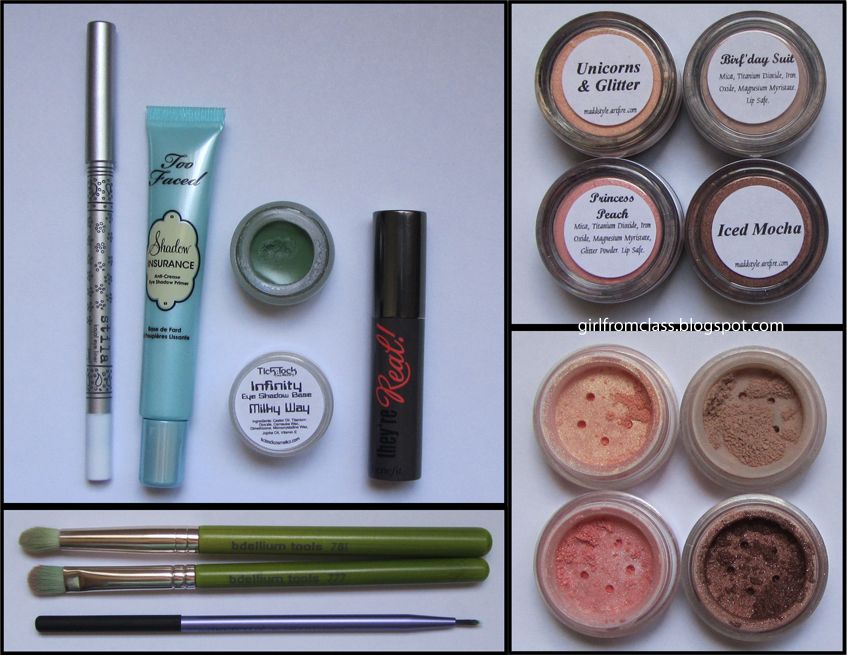 Top left: Stila kajal eye liner in 'Pearl',
Too Faced Shadow Insurance Anti-Crease Eye Shadow Primer,
Sedona Lace Eyeliner Gel in 'Wicked' (#16),
Tick:Tock Infinity Eye Shadow Base in 'Milky Way',
& Benefit Cosmetics 'They're Real!' Mascara
Bottom left: bdellium tools brushes #781 and #777
& Real Techniques 'fine liner brush'
Top &bottom right: Madd Style Cosmetics eyeshadow pigments in:
Unicorns & Glitter, Birf'day Suit, Princess Peach, and Iced Mocha
Start off by priming the eyes and applying your eye shadow base.
Grab an eye shadow brush and apply 'Princess Peach' all over the lid. Use a lighter hand when applying toward the outer corner.
Lightly pat 'Iced Mocha' on the outer portion of the lid and work a tiny bit into the outer crease.
Using a fluffy crease brush - start blending out 'Iced Mocha' on the outer portion of the lid and crease area.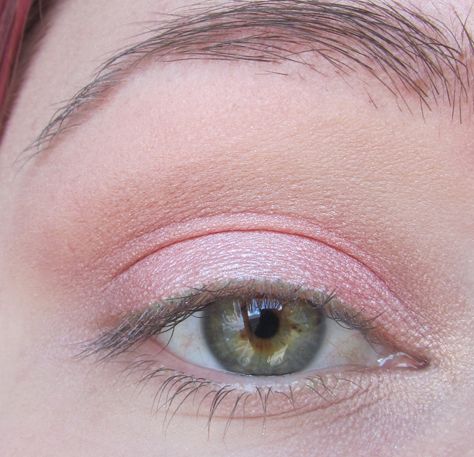 Using 'Birf'day Suit' I further blended 'Iced Mocha' out up to the brow area to soften. I also added a bit of 'Unicorns & Glitter' to the inner corner. :)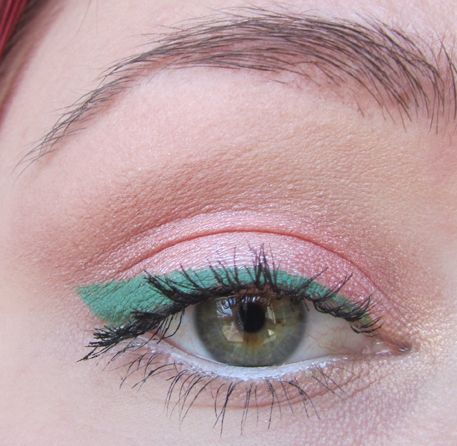 Last (but not least) - apply your choice of eyeliner and mascara and you're set! <3
I hope you all enjoyed this tutorial & hopefully I've inspired you to try out some brightly colored eyeliner! ;)