I've been wearing a lot of neutrals on my eyes throughout the month so that I could play up my love for bright eyeliners, hehe. Because of this, I felt like doing something a little different but I still wanted it to remain 'subtle' while incorporating some color. :)
I apologize in advance for the lighting.. it's been quite cloudy lately & we're finally starting to see some rain!
Top left: Too Faced Shadow Insurance Anti-Crease Eye Shadow Primer,
Tarte lights, camera, lashes! Mascara,
Urban Decay 24/7 Glide-On Eye Pencil in Zero,
MicaBeauty Cosmetics Gel Eyeliner in Black,
&Tick:Tock Infinity Eye Shadow Base in 'Milky Way'
Bottom left: bdellium tools brushes #781, #716 and #777,
& Tarte double-duty eyelining brush
Top &bottom right: Madd Style Cosmetics eyeshadow pigments in:
Birf'day Suit, Pish Posh, Not about the Money, and Cheermeister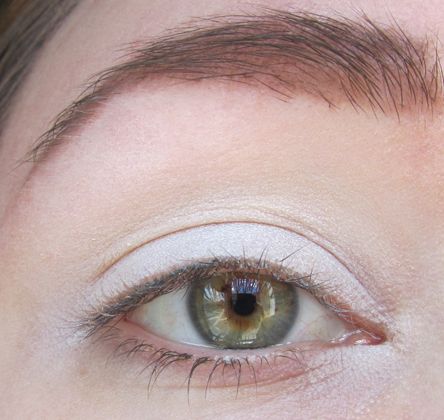 As always - start off by applying your primer and a base :)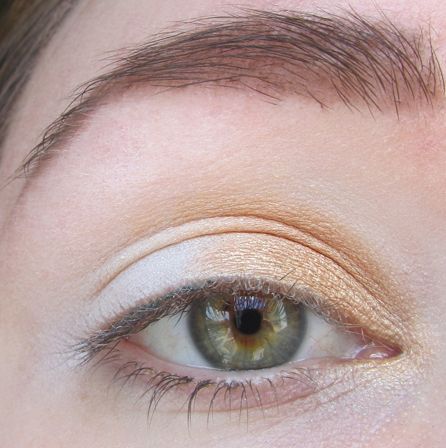 Grab 'Pish Posh' and start applying to the inner corner/duct, stopping at about the center of the lid.
You could keep this color strictly in the inner corner/duct if you prefer!
Take 'Not about the Money' and start applying this to the center of the lid, overlapping 'Pish Posh' - make sure to leave a little room in the outer corner.
Very lighty, apply a little 'Cheermeister' to the outer corner of the lid.
You'll want to go back in and blend your colors a bit more. I also brought 'Cheermeister' up above the crease and brought the color closer to the inner corner of my eye.
When you're happy with how your colors look, go in with a matte eyeshadow that is close to your skin tone (I'm using Birf'day Suit here) and blend up to the brow and soften your lines :)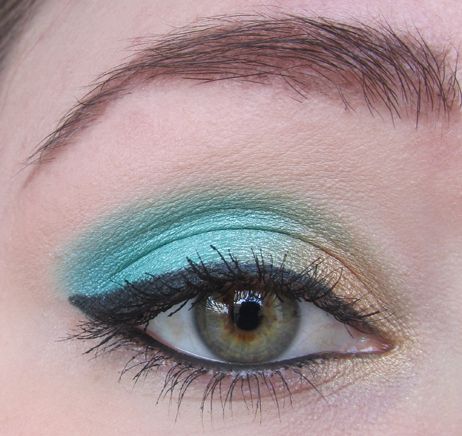 Last but not least - mascara and eyeliner! Since these colors have some shimmer to them, you may also want to go in with a q-tip (lightly dipped in makeup remover) to wipe away any fallout you may have.
Thank you all for viewing! xoxo