I recently placed an order because I
had to have
'Ship of Fools' - it is such a gorgeous shade of green! My inspiration was primarily based around this color because I felt compelled to use it right away.. seriously. I kept trying to think of other color combinations I wanted to try, but I kept coming back to 'Ship of Fools' every. single. time. ;) So, I hope that you all love it as much as I do! <3
I apologize in advance for the lighting.. Arizona
does not
think that it's time for fall yet, and the sun was shining obnoxiously bright. ha ha
Top left: Too Faced Shadow Insurance Anti-Crease Eye Shadow Primer,
Urban Decay 24/7 Glide-On Eye Pencil in Zero,
Benefit Cosmetics 'They're Real!' Mascara,
MicaBeauty Cosmetics Gel Eyeliner in Black,
&Tick:Tock Infinity Eye Shadow Base in 'Milky Way'
Bottom left: bdellium tools brushes #777, #781 and #716,
Real Techniques 'accent brush' & Tarte double-duty eyelining brush
Top &bottom right: Madd Style Cosmetics eyeshadow pigments in:
"Heart of Gold" Potion, Birf'day Suit, Ship of Fools, Witch's Brew, and Touch of Grey
As always, start out by applying your preferred eye shadow primer and eye shadow base. I went pretty easy on the eye shadow base for this look.
Apply 'Ship of Fools' all over the lid and just slightly into the crease.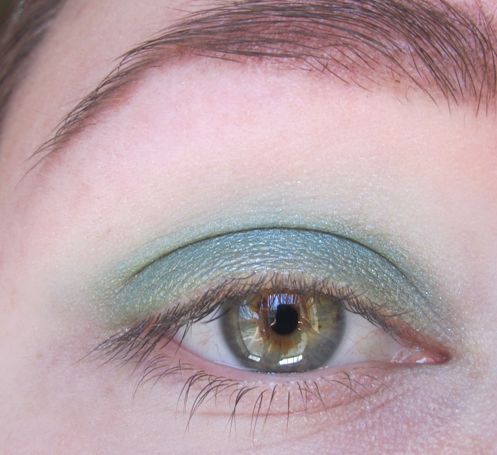 Grab a fluffy crease brush and lightly blend out 'Ship of Fools' in the crease.
Start slowly adding in some 'Touch of Grey' in the outer corner/crease. Don't worry about making your edges perfect - you can easily go in with a q-tip lightly dipped in makeup remover if you need to! :)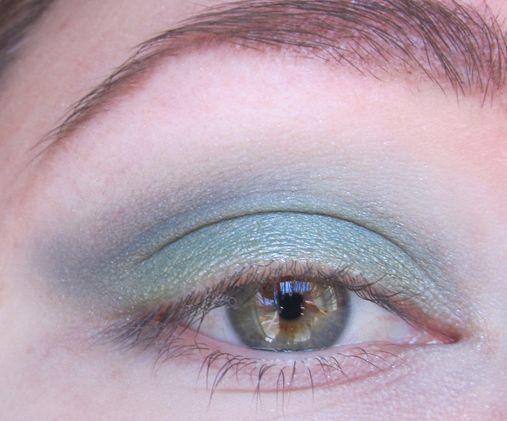 Grab your fluffy crease brush once again and start blending out 'Touch of Grey'- if you need to, lightly add in a bit more 'Touch of Grey' and continue to blend. Keep doing this until you are happy with the overall shape and have it blended the way you want.
Go in with a shade that is close to your skin tone (I'm using 'Birfday Suit') and blend out around the edges of 'Touch of Grey'.
Grab 'Witch's Brew' and apply to the center of the lid (I used my little accent brush to make it easier). Next, apply a little bit of 'Heart of Gold Potion' to the inner corner/duct area.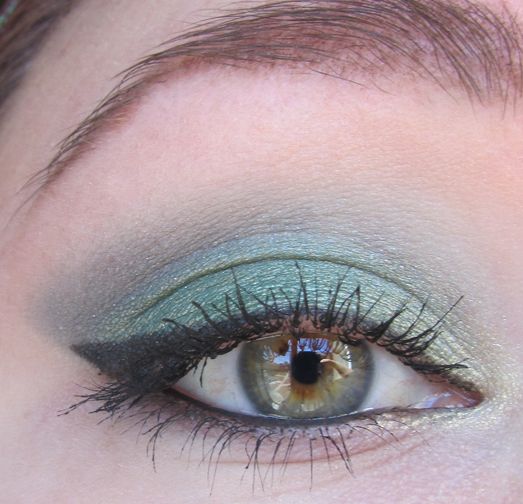 &Last but not least - add some eyeliner and mascara to complete the look. :)
Thank you all for viewing! xoxo